Welcome! Allow me to share some exciting past events.
My rescued Golden Retriever "Sunny" was with me for 15 years, coming to me after recovering from a bullet wound in his hip and stomach. My partner Lesley and I have been together for nearly as many years, living out here in sunny San Diego. It's quite a pleasant change in weather from my home state of Minnesota, although I miss cross-country skiing and Twin Cities culture.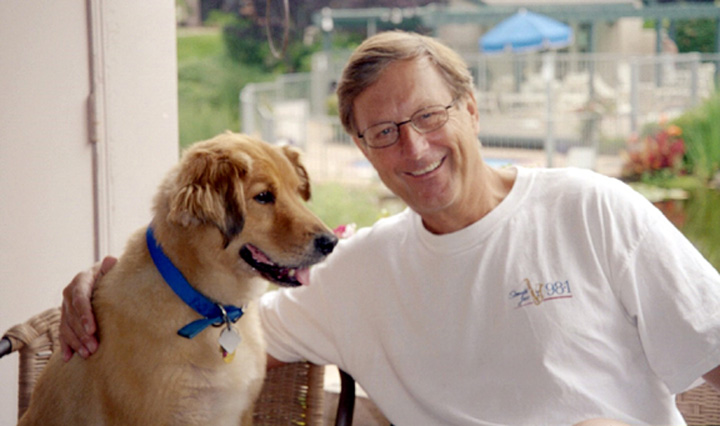 In case you're wondering, that's Sunny on the left.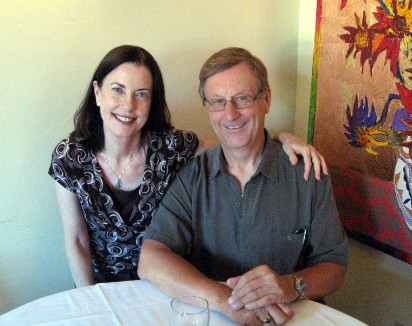 Click on any of the items below to explore
the realms and areas I have been most
interested in and passionate about over
the past decade.
My partner Lesley and I are at lunch in Santa
Fe, d
uring its 500th birthday.
The restaurant
itself was a "youngster," at
only 200 years old!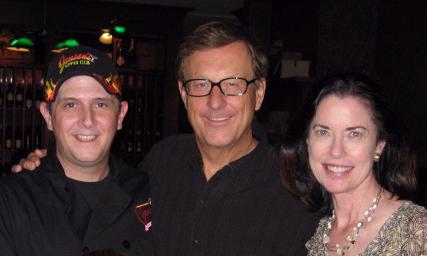 My son Max celebrates with Lesley and I at Jensen's
Supper Club in Eagan, Minn--where he is head chef.